I adopted this feline hellion from Hunters Point. She is a great cat but taking in a feral cat is a complex experience and takes a huge amount of dedication and patience. I wish I had documented her progress on film, as there is not much information about what to expect once you bring a wild cat into your home.

I am going to conjure up art from her fallen fur.
Fur sculpture unveiling at Spring 2009 Open Studio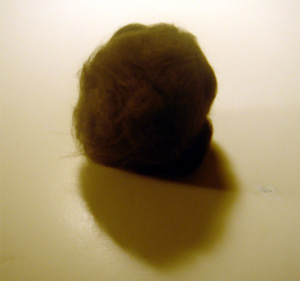 2.5 " in height x 3" in width x 3" in depth
February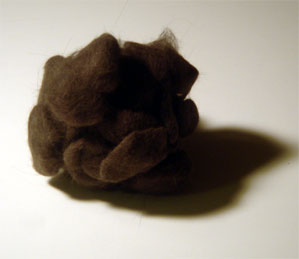 3.5 " in height x 4 " in width x 4 " in depth

March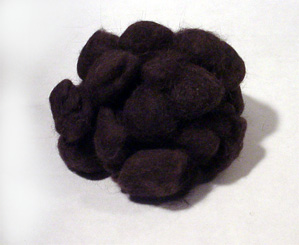 3.5 " in height x 5 " in width x 5 " in depth
April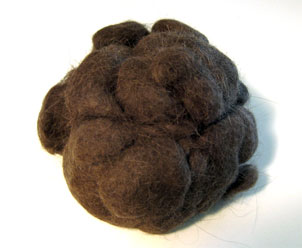 4" in height x 5.3/4 " in width x 5.1/4 " in depth
May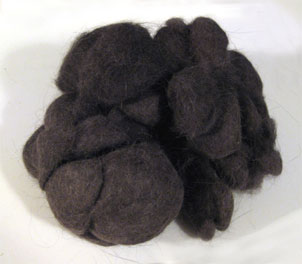 4.25" in height x 6 " in width x 5.1/2 " in depth
June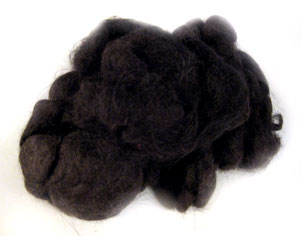 4.5" in height x 6.25 " in width x 5.3/4 " in depth
July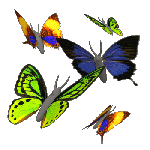 Bruce Conner (November 18, 1933 - July 7, 2008)
As stated by Kenneth Baker in his article about the death of Bruce Conner...
"I suspect that Conner still has not achieved the recognition he merits because the critics' and the public's inability to break with the model of authorship that he found so constraining. To younger artists, his death represents a loss beyond recompense."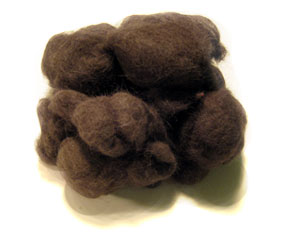 5 " in height x 6.5 " in width x 6 " in depth
August
I was invited to participate in a project for Intersection for the Arts. An Art Walk. To find a business in the Mission and build an installation in the window.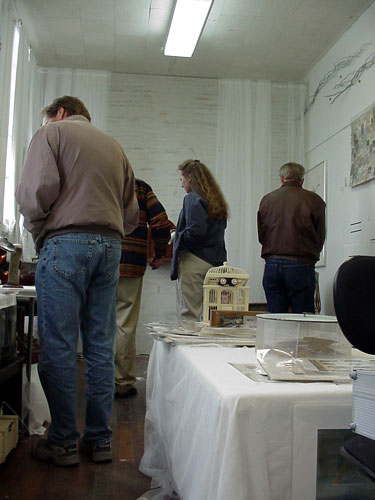 2008 Spring Open Hayner Studio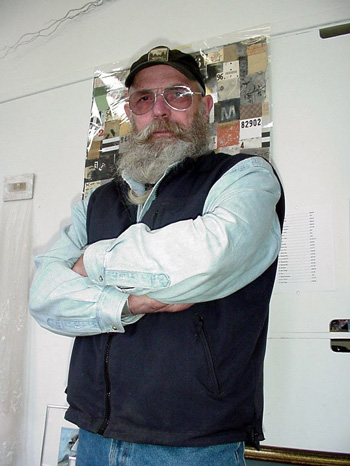 Tron Bykle at OS 2008-check out his amazing day-lies series!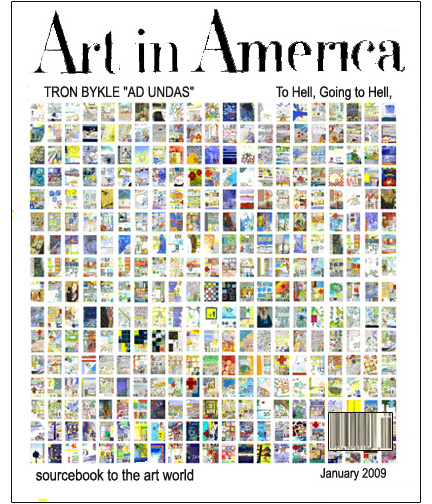 The talented and entertaining Lenny Bove at the recent 2008 Makers Faire.
Shocking himself for/is his art! I think app 250 times! My kind of guy!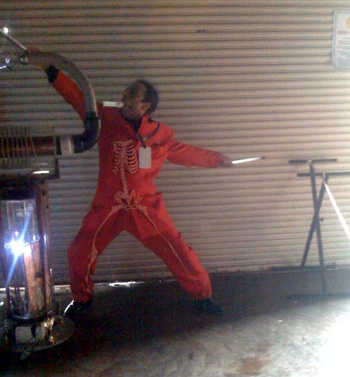 photo courtesy of Georgina Nunez.


Deborah Colotti's phenomenal interactive traveling project.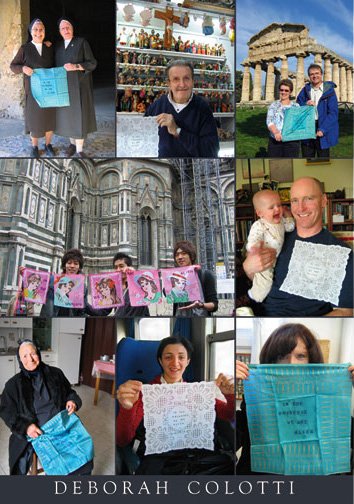 May 12, 2008
I visited Mike Kimball's studio today. He is fantastically prolific, working in multiple disciplines and styles...What an inspiration! AND he is so organized!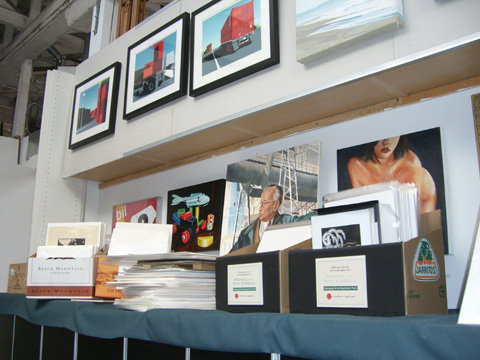 A Dream of Memory
Market St Gallery
July 4-31, 2008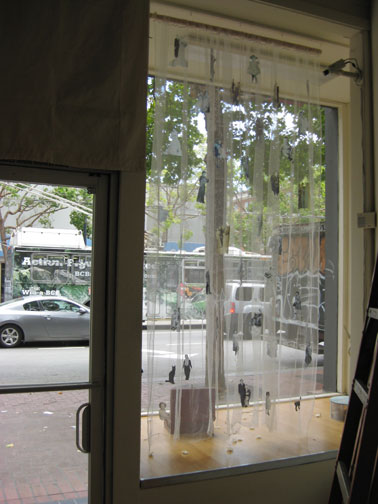 I created a window installation for this exhibit.
Utilizing family photos sent to me by the legendary
American painter, William Brody
this is the view from inside the gallery.
View Slide Show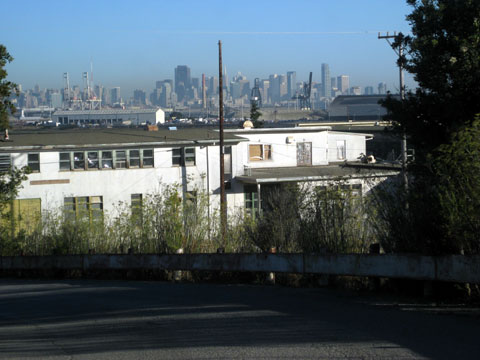 View approaching my studio.

The Final Days of George W. Bush
an exhibition at the Inferno Gallery
Sept 12-Nov 4, 2008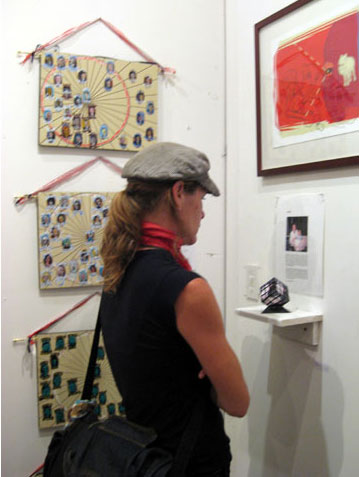 One never knows when they participate in a show what the outcome will be.
I was delighted with this show, Max and Gary Paul did an excellent job of putting it together. The work was amazing and the atmosphere at the reception was supercharged.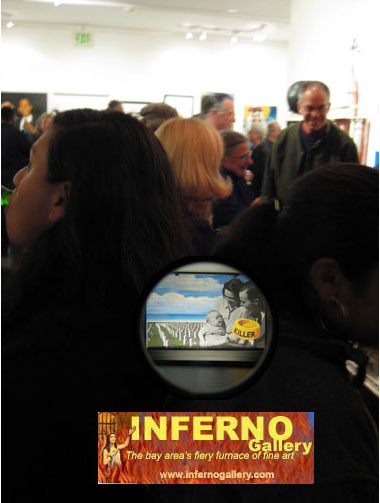 slide show opening at the Inferno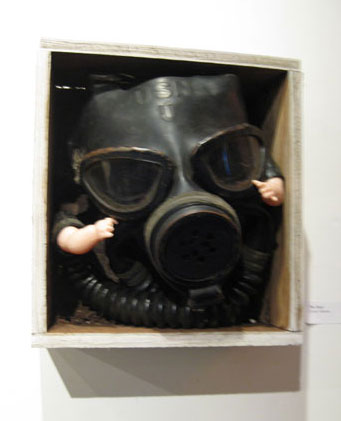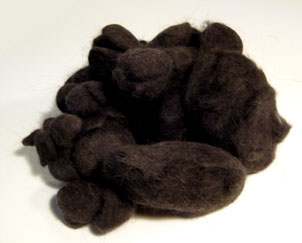 6" in height x 7 " in width x 6.5 " in depth
September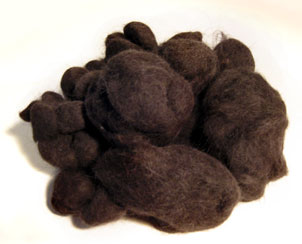 6.5" in height x 7.5 " in width x 7 " in depth
October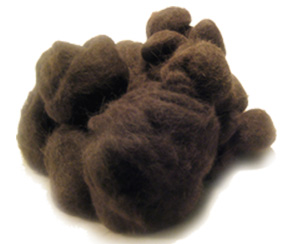 6 3/4 " in height x 7.1/2" in width x 7 1/4 " in depth
November

November
Recollections

just look at the list of artists participating in this show!
Deborah Colotti!!
Linda Masotti!!
YEAH!!!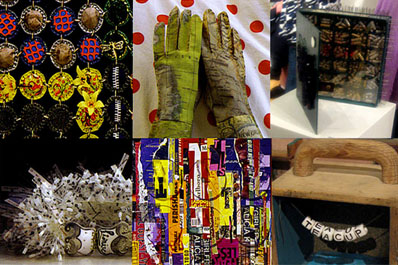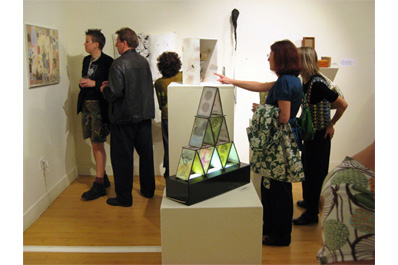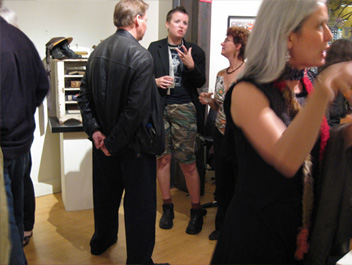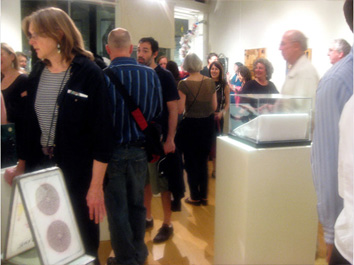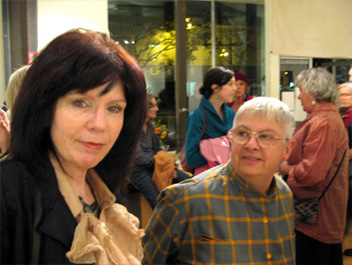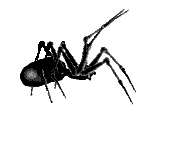 the music included on this website ...
The Beatles-She Loves You
Jefferson Airplane-Comin' Back To Me
Bob Dylan-She Belongs To Me-alternate take
Maxwell-This Woman's Work- uncut
Quicksilver Messenger-Service-Fresh Air
Quicksilver Messenger-Maiden of the Cancer Moon
Roy Orbeson-In Dreams
Chemical Brothers-It Began In Afrika
The Rolling Stones-Back Street Girl
The Gun and Doll Show-Lullaby
Bille Holiday-Gloomy Sunday
Van Morrison-Into the Mystic
Conting Crows-Round Here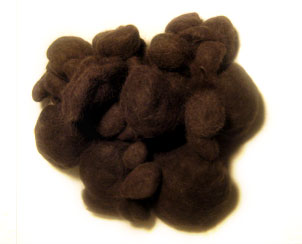 7 " in height x 7.3/4" in width x 7 1/2 " in depth
December
2007 Archived Blogs


<return home