Home | Gallery | Resume | Links | Contact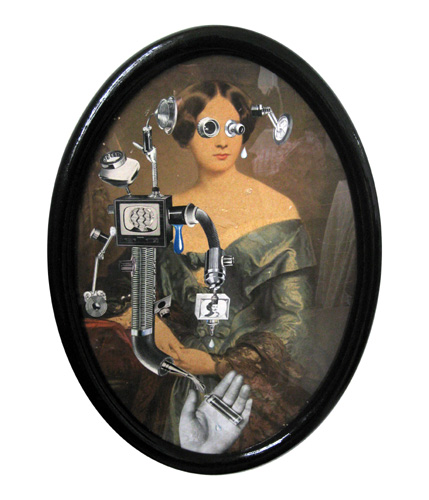 "Programmed by the Media", Hayner 2011
---
Participating in this exhibition and book is a real honor- some of the bay areas finest mixed-media artists participated, and the final art works are sensational. This should be a great showing and a fab book! Mark the date August 12th 7-9 in Berkeley.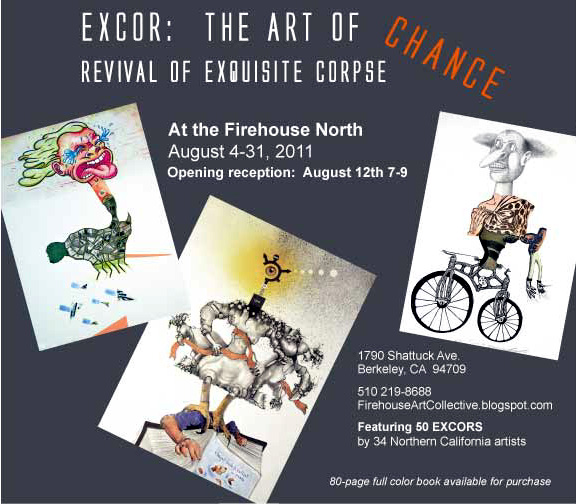 http://www.firehouseartcollective.blogspot.com/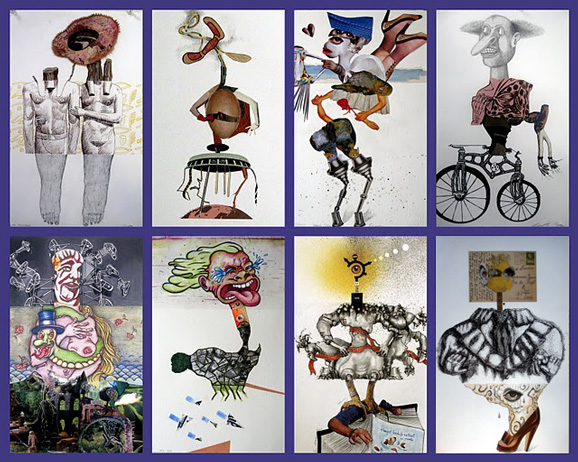 ---
The Book by Sherry Parker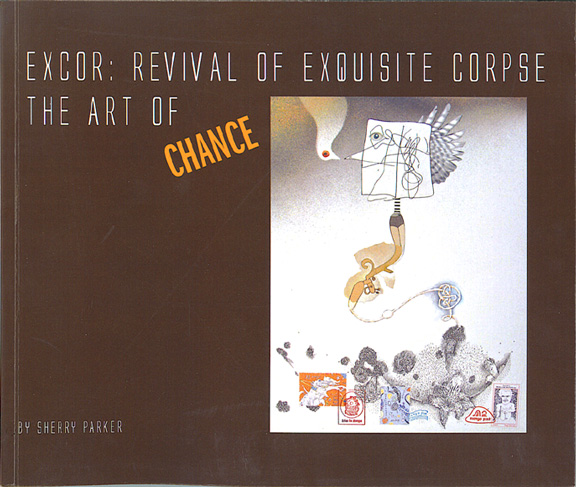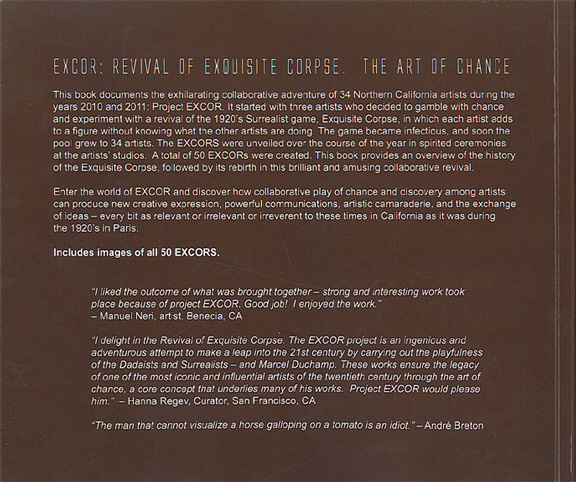 On June 1, 2011 The Associated Press released a wonderful wire
service news story about the international Landfillart Project.
The story was featured in hundreds of newspapers
and many broadcast television news stories.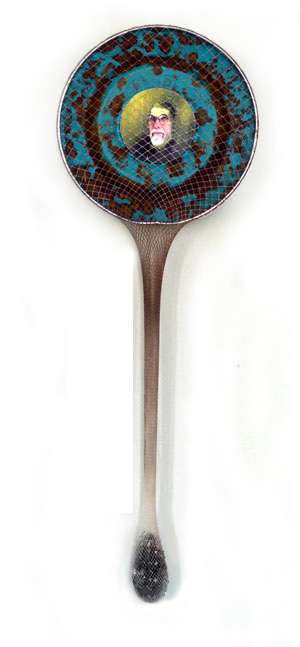 MY CONTRIBUTION
I decided to make mine an homage to one of my favorite artists,
Bruce Conner (November 18, 1933 - July 7, 2008)


---
Upcoming exhibits I am participating in...
EXCOR
GRAND OPENING AT SOMARTS
IN SAN FRANCISCO ON JANUARY 7, 2012
August 2011, Excor show at the Firehouse in Berkeley
---
I will be participating in this altered book show to benefit MARIN MOCA.
Silent Auction-April 16 through May 21, 2011
LIVE AUCTION PARTY-Saturday, May 21, 5 to 7 pm
Altered Book Show/Benefit




at Novato Arts Center at Hamilton Field
500 PalmDrive, Novato CA 94959 415.506.0137
www.marinmoca.org
The books will be offered in a Silent Auction for five weeks
(April 16 through May 21).
They will then be auctioned off to the highest bidder at a LIVE AUCTION party on Saturday,
May 21, 5 to 7 pm.

Donna Seager of the Donna Seager Gallery in San Rafael will give a talk at the opening reception (4 pm, April 16)
My contribution as seen below

Altered Book Title: "little girls" 2011 h-12" x w-8.5"
Original Book Title- "THE LARGE-PICTURE PRIMER", signature dated 1884
My inspiration for this artwork was derived from the whimsical qualities and magnificent timeworn illustrations of this antique book- I altered them by scanning, manipulating and producing cut outs, suspended on thread with rolled pages for beads.
The auction raised $15,000, which puts MarinMOCA at the $40,000 mark in their efforts to match a $50,000 challenge grant. I am pleased to be a minute spec in that ball of wondermoneymint.
Eleanor Murray is a force and a woman of action,
she is the Chair, Altered Book Show
She deserves much thanks for her hard work and close attention to detail. In the past I have participated in auctions where the artists weren't even contacted after the show, with results or anything for that matter, she was there at every step, with enthusiasm and courtesy.
---
January 4- 2011
Excor#46
Artists from top to bottom:
Parker/Kuntz
Mateo
Hayner

EXCOR
Revival of Exquisite Corpse
In January 2010, a handful of North Bay artists began an underground adventure
which we call EXCOR, or the Revival of Exquisite Corpse. EXCOR is a
revitalization of the mid-20's Surrealist game, Exquisite Corpse – one of many
games of chance, discovery, and hilarity played as a diversion against the "raging
madness" of the decade. This is a blind collaborative visual exercise where one
artist begins by creating a head (of sorts), conceals it from the next who completes
the torso, and a third player is assigned the bottom of the creation – none of them
having seen the others' work. Notable artists of the time, such as Breton, Tanguy,
Duchamp, Man Ray, Picabia, Ernst, and Miro produced some remarkable
creations via this game.
In our game, the completed EXCORs were unveiled in spirited ceremonies at
participating artists' studios throughout the year. The unveilings, which were
attended by all of the artists, have proven to be an exhilarating collaborative
experience yielding provocative creatures, unexpected symbolism, and creative
camaraderie. We now number 33 Northern California artists and have completed
our goal of 40 EXCORs.

EXCOR #1
Artists from top to bottom:
Sherry Parker
Jenny Honnert Abell
Hamlet Mateo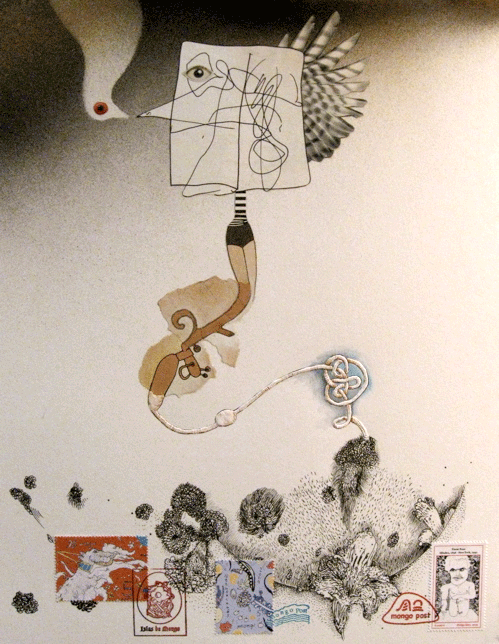 EXCOR #40
Artists from top to bottom:
Deborah Hayner
Jennifer Sturgill
Shane Weare



EXCOR Continued...

We had a very successful initial public showing in November in Santa Rosa,
which sparked tremendous interest in the EXCORs themselves, as well as in
the concept and its historical roots.
2011 will mark EXCOR's MIDLIFE. We plan to publish a book of our adventure
featuring the history of Exquisite Corpse, our EXCOR revival story, and images of
all 40 works. We believe the combination of the fascinating Surrealist history
followed by the "new surrealists" similarly rebelling against today's "raging
madness" will make an unusual and creatively-juicy story and event.
We are currently seeking an exhibit at a gallery or venue in Northern
California some time during the year of 2011. Then, at the end of the year,
we plan to throw a memorial event to bring an exquisite end to our exquisite
collaboration.

Excor artists: Jenny Honnert Abell, Todd Barricklow, Foster Beigler, Don Bishop,
Katie Black,Mary Black, Deborah Colotti, Pam Dixon, Max DuBois, Connie Goldman,
Deborah Hayner. Marna Hill, Corey Hitchcock, Kurt Kemp, Dina Kuntz, Helena Leifer,
Hamlet Mateo, Sherry Parker, Deborah Salomon, Michael Scheurer, Sylvia Seventy, Wil Smith, Karen Sommer, Stan Sommer, Jennifer Sturgill, Sandra Ortiz Taylor, Bunny Tobias, Patti Trimble, Sally Weare, Shane Weare, Bob Yagura.
EXCOR #5
Artists from top to bottom:
Sherry Parker
Karen Sommer
Sally Weare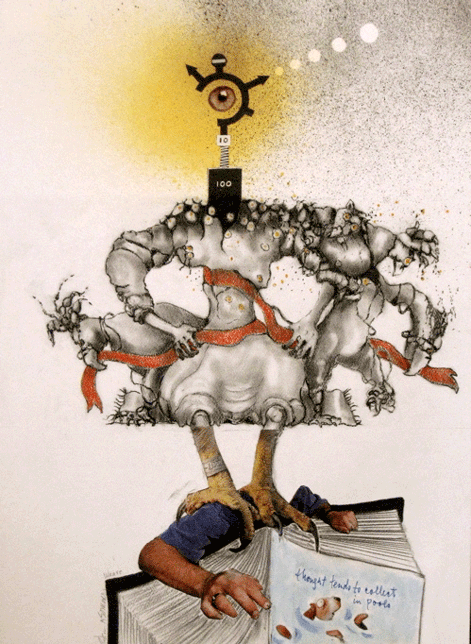 EXCOR #42
Artists from top to bottom:
Kurt Kemp
Michael Scheurer
Todd Barricklow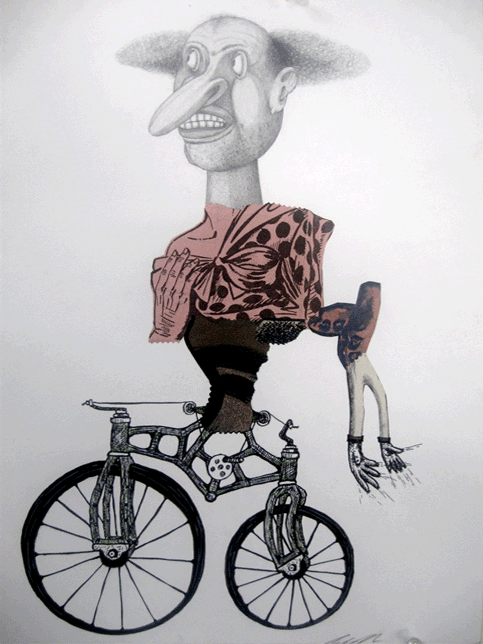 Sherry Parker Excor text content
***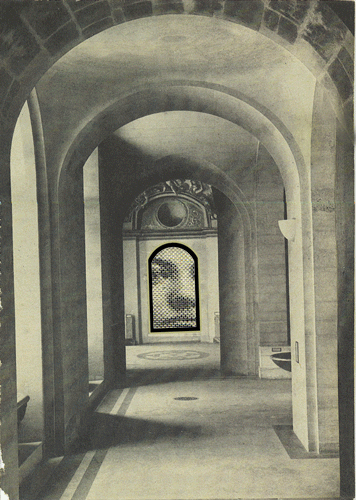 Archived Blogs...
"The past is a wilderness of horrors"
Wolfman - The movie